As part of my #classroombookaday partnership with Follett Classroom, I get the opportunity to curate recommended book lists each month this school year. I share the recommended books in a blog post at the Follett Community site explaining more in depth my thoughts in creating the list and why I chose those specific titles, and the lists are available in Titlewave also.
[Please visit the link to read the accompanying blog post]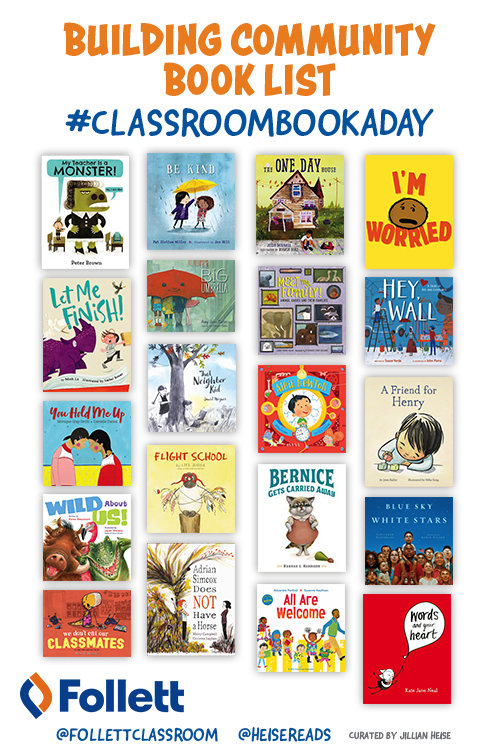 You can also find all of my posts & lists I've done with Follett at my landing page
bit.ly/heisefollett
.